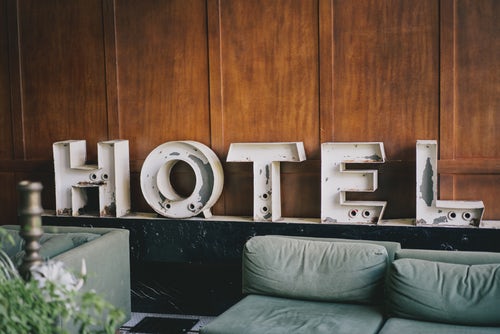 What is FF&E for a Hotel & Why is it Important
FF&E for a Hotel is it Important?
The term FF&E is used extensively in the vast field of hotel furniture project management and hospitality. It is an acronym that stands for Furniture, Fixtures, and Equipment.  In other words, it is the harmonious amalgamation of stationery items that helps carry out the daily operations of a place. However, what is FF&E for a hotel?
Furthermore, when speaking about what is FF&E for a hotel, it is crucial to understand the pivotal role of three components, i.e., soft and hard decoration design and ambiance. The frequent interactions of these elements are what create a friendly and positive experience for a user.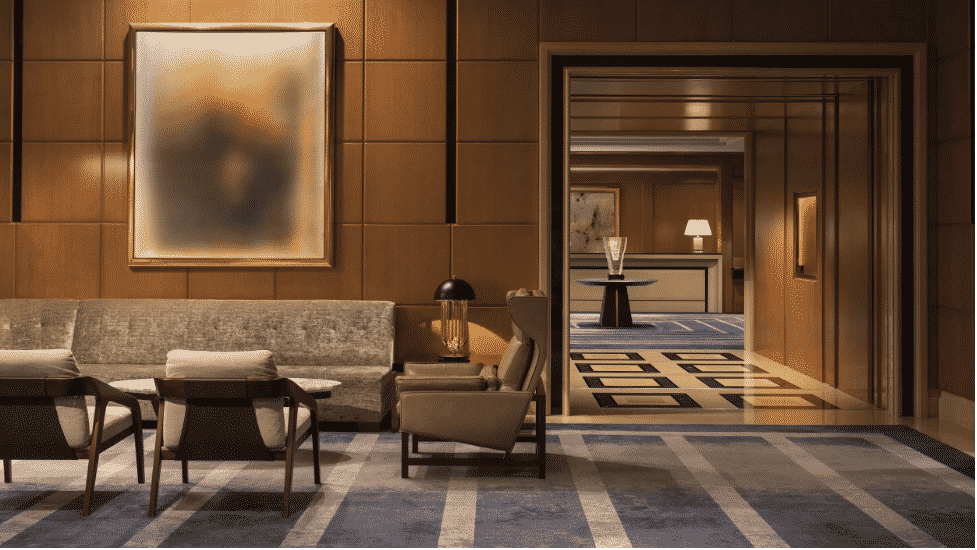 Elements Of FF&E for a Hotel
1. Furniture Setting
When speaking about hotel FF&E, you need to consider the room type and choose the furniture accordingly. Furniture tends to play a pivotal role in a hotel. In other words, the way a sofa is placed, or a hotel console table is positioned impacts the overall ambiance that is created for the user. With a proper furniture setting, individuals can feel comfortable and relaxed. In a nutshell, it tends to create a long-lasting impression for the guests.
There are many vendors and suppliers of hotel FF&E furniture. One such brand is IFC FF&E. IFC FF&E is a furniture supplier that is renowned for its exceptional quality and diversity.
2. Hotel Veneer
Another integral component for a hotel FF&E is the finish. Hotel veneer helps provide a finished, complete look that ties in all aspects of a room to create a cohesive, unified space.  There are different types of veneer, such as dyed veneer, smoked veneer, and many more.
When consulting your hotel FF&E provider, it is essential to think about various elements such as design. This way, you can find the right set of products for your space.
3. Ambiance
Lastly, it is important to think about the overall aura of space, as it serves as an integral component for the user. Proper hospitality tends to influence the mood and experience of your guests.
Hence, try thinking about how you can improve the ambiance of the space. You can experiment with different lighting to see what works for that space.  Irrespective of the technique, your main objective should revolve around manifesting a beautiful experience for your guests.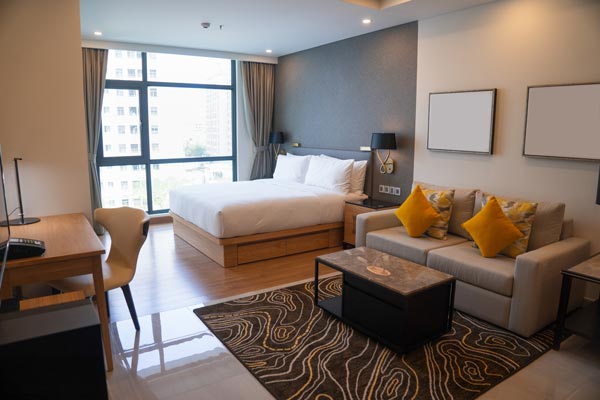 Importance of Furniture, Fixtures & Equipment in Hotels
Many people often ponder upon what FF&E is for a hotel and why it serves as an integral part of hotel operations. The above section has been explained. In this section, we will explain the role and importance of FF&E in hotels.
When speaking about the importance of FF&E in hotels, it is essential to talk about the role of four major points. As an overview, FF&E in hotels is a crucial factor for the interior design of a hotel, increasing its value, reducing costs in the long run, as well as boosting process management.
1. Interior Design of a Hotel
Proper hotel FF&E helps to elevate the overall design of the space. In other words, it helps to fabricate an authentic and diverse ambiance in a space that persuades people to return.  Furthermore, to render the true benefits of FF&E in hotels, it is essential to execute it after thorough planning.
In other words, FF&E managers need to adapt and plan the layout of FF&E in a hotel to meet the clientele's needs and requirements, as well as pay a humble homage to the local culture and environment.  Overall, the entire FF&E for a hotel must be developed to stand true to the fact that a hotel is a home away from home for people.
2. Increase Value
The elements that characterize what is FF&E for a hotel help boost the overall value of the hotel.
Individuals would be willing to go the extra mile if they feel they enjoy the space. Thus, the elements must have some personality and focus on the comfort of users.  Due to this reason, FF&E suppliers are often asked to work with a team of interior designers and architects to create a warm, welcoming space for people.
3. Process Management
When speaking about what is FF&E for a hotel and its importance, it should be highlighted that FF&E helps with process management. In simpler terms, FF&E for a hotel is a cardinal aspect during the initial stages of designing a new project. It helps to guarantee a cohesive, finished look of the design.
4. Reduces Costs
Lastly, the proper adaptation of FF&E in hotels helps save money in the long run for the firm. By having a clear understanding of various FF&E services, businesses can help to reduce costs and boost quality by employing premium, commercial-grade furniture.
The FF&E cost alone tends to range between $10,000 to $30,000 depending upon the type of room under consideration.
Various FF&E providers can cut back on these costs by employing various techniques such as outsourcing, manufacturing overseas or domestic, depending upon the price points of both, as well as reducing replacement costs. This way, they can increase their total revenue and decrease their expenditure.
Conclusion 
Hotel - Importance of Furniture, Fixtures & Equipment
If you are wondering what is FF&E for a hotel, you should check out the product range of IFC FF&E, as it is a hotel furniture manufacturer of premium quality FF&E products. With the diverse collection of loose furniture, fixed furniture, and metal cladding, IFC FF&E can help you amplify your hotel rooms to create a magnificent space.