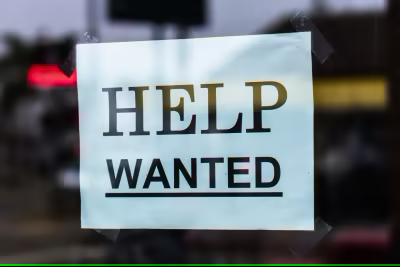 5 Recession Lessons Hotels in 2022
As the industry recovers by capitalizing on the revenge travel trend, it's important that hoteliers remember the lessons they learned from the recession and apply them to their business to be stronger in the future. In this article, we analyze the lessons learned over the past two years and what best practices hotels should implement in 2022 and beyond.

5 hard lessons hotels learned from the Covid 19 recession
In 2019, travel and tourism had risen to become one of the most important sectors of the global economy. At the time, the industry accounted for 10% of global GDP and employed more than 320 million people worldwide. In that year alone, 1.5 billion people booked trips abroad, according to the International Monetary Fund. The hotel industry benefited significantly from the tourism boom and was worth over $570 billion in 2019, with over 700,000 hotels and resorts and 16.4 million hotel rooms worldwide.

Below are 5 key lessons hoteliers have learned over the course of nearly two years since Covid-19 became a global economic crisis:

1. lack of data-driven distribution at the expense of revenue and profitability.
According to Phocuswright, global hotel gross bookings totaled $523.7 billion in 2019. Online sales accounted for 42% of the total, and OTAs captured two-thirds of that - about 50% for markets where hotel chains were present and up to 80% for independent hotels.

The decline in revenue at the start of 2020 forced hoteliers to take a closer look at their cost management while rethinking their distribution strategies. According to research from STR, released in February 2021, revenue per available room in the U.S. dropped 47.5% year over year to $45.48 in 2020, occupancy declined to 44%, and room rates fell 21% to $103 per night.

As a result, instead of selling discounted rooms to OTAs and incurring distribution costs of 15% to 20% of revenue, many hoteliers chose to limit distribution to the 8% to 10% it costs to sell rooms through their own websites.

2. OTAs gave hotels visibility and guests when times were good, but they did not help hotels when times got tough
At a time when hoteliers were struggling to keep their businesses afloat, both Expedia and Booking.com eliminated cancelation fees and introduced apartment-rate refunds for advance payments. While hoteliers desperately tried to negotiate with guests and encourage them to reschedule their bookings rather than cancel, the OTAs seemed intent only on serving their service users, at the expense of their hotel partners.

In response, many hotels rebelled against these practices and offered more flexible cancelation and refund policies for customers who booked directly. Hotels also communicated directly with their customers, and travelers soon realized that it was much more complicated to obtain a refund through an intermediary website than directly from the hotel.

3. the pandemic forced hoteliers to be creative in marketing their facilities and diversify their revenue sources.
The idea of generating revenue outside of rooms is by no means new or groundbreaking, but when the pandemic triggered mass cancelations worldwide, hoteliers were forced to be creative in marketing their facilities and diversifying their revenue sources.

4. With nothing to lose, hoteliers upgraded hotel technology to be flexible to changing market conditions
In good times, hoteliers were content to sell rooms and watch business flow in without rethinking the need or upgrading their technology solutions to meet guest demands. Change comes with risks, and why would anyone take the risk of investing in a new solution when the current one seems "good enough"?

However, when the Covid 19 crisis triggered constantly changing and uncertain market conditions, the recession gave hoteliers time to rethink their solutions and adapt them to the changing climate.

5. more guests turned directly to hotels, which fostered the resilience of direct sales and a stronger recovery in the upturn
The crisis triggered a significant shift in guest booking behavior. Typically, price-conscious guests book with OTAs because they expect these channels to offer the best value. However, the mass travel bans and cancelations brought to light a number of issues with OTAs in terms of refunds and customer service.

These problems came to light in a report from the U.S. Department of Transportation. From January to December 2020, OTAs received 14,604 complaints. Ninety-four percent of these complaints involved refunds for unused or lost tickets, fare adjustments, or bankruptcies.

After unsatisfactory experiences with customer service and refunds from OTAs, more and more guests were contacting hotels directly. Many hotels responded excellently by offering their guests flexible options for rescheduling bookings and letting them know what they could expect at their booked destination.